2018 – veulen van Impressive VDL x Cantos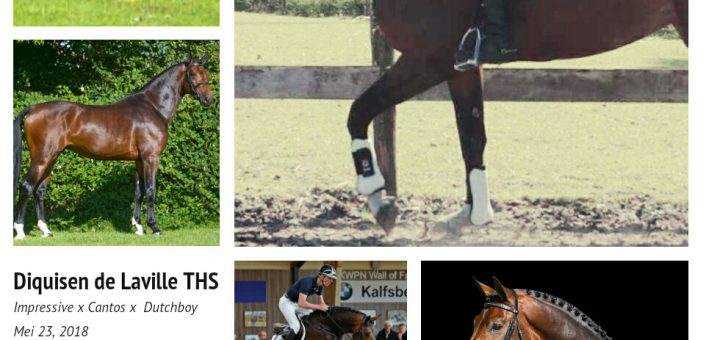 Volgend jaar verwachten wij uit onze merrie Diquisen de Laville THS haar 1e veulen van de hengst Impressive VDL, die vandaag 15 augustus 2017 een perfect afstammelingen rapport kreeg op zijn getoonde veulens.
Uit de fokfamilie 157 komen vele bekende sportpaarden als ook goedgekeurde hengsten. Wij zijn zeer verheugd met deze drachtigheid en gaan vol gas op weg naar 2018.
Wanneer u op zoek bent naar een goed en kwalitatief veulen, dan nodigen wij u uit om deze pagina in de gaten te houden of om alvast contact met ons op te nemen bij eventuele interesse.
Hengstveulens worden bij ons altijd verkocht. Uit de stam komen onder andere Sterrehof`s Voltaire, Royal Bravour, Damiro L, Wang Chung M2S, Balou Z, Royal Higness, en nog vele andere top paarden die allemaal in de hoogste klasses springen of hebben gesprongen.
23 mei 2018 is de datum waarbij we u dan met trots hopelijk ons geboren veulen mogen tonen.